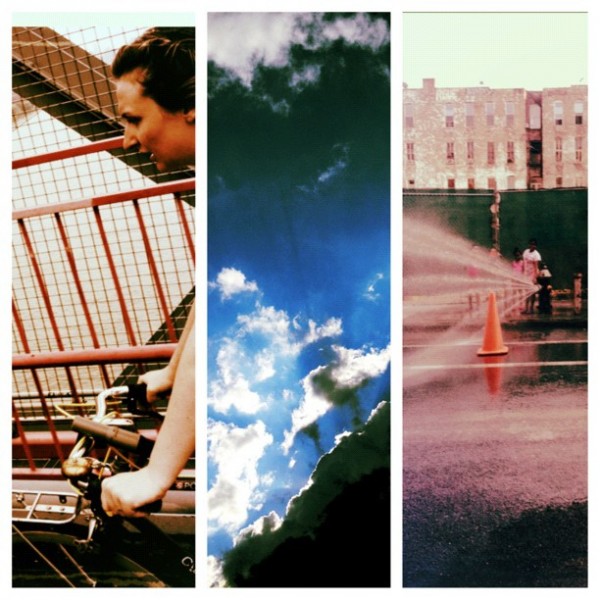 Above is my new commute as captured by CrowJonah. And below is my work space…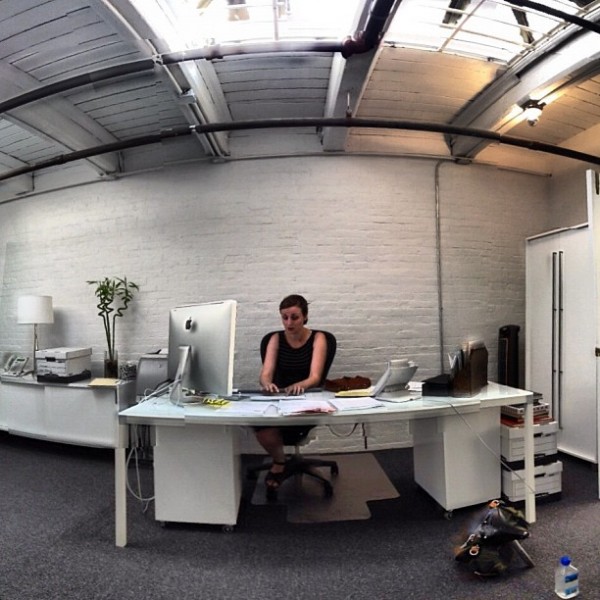 Each morning, I have been riding my bike over this bridge…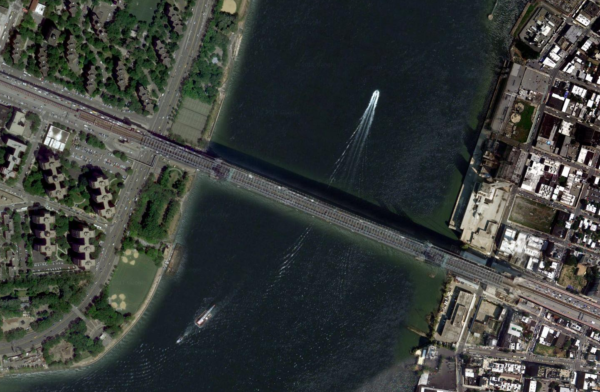 From this street…
It is an exciting new locale, on the Bowery…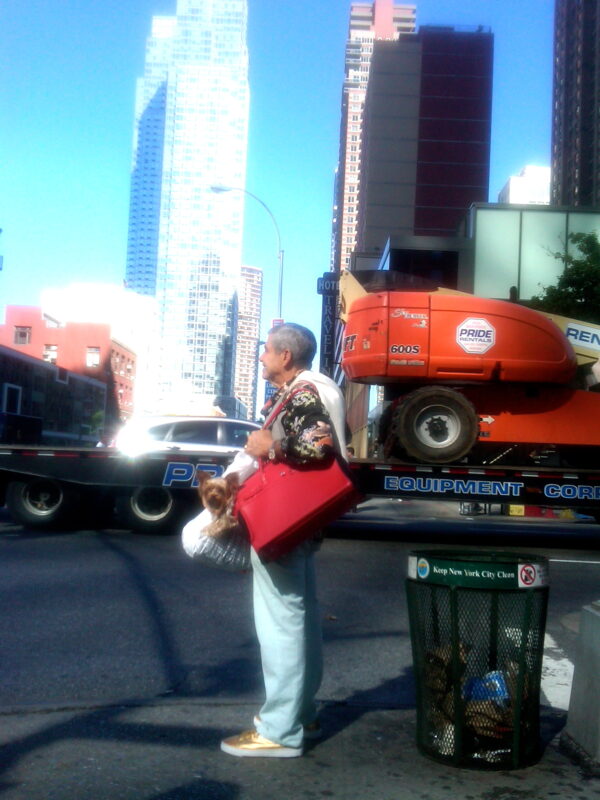 There are a lot of old buildings in a spattering of styles because China Town, Little Italy, the Bowery District, they all merge here.
Today I saw a guest of this hotel look frantically over the balcony off his room, and dump the contents of a coffee cup onto the sidewalk, from, like, the 4th floor!!! Contents below. Looks like some cigarettes and a bit of coffee, I hope.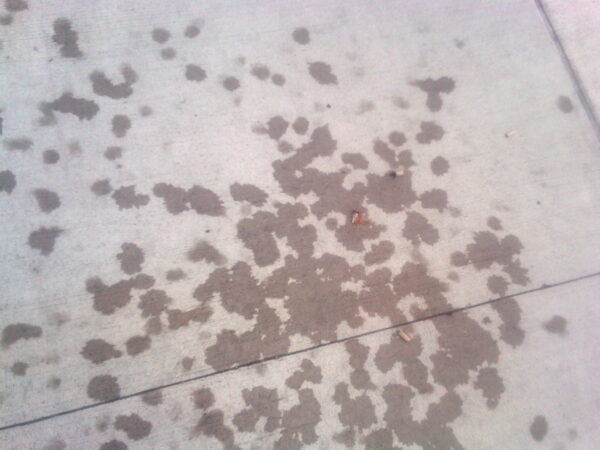 It is also the Restaurant Needs, and Lighting District. There are many many specialty hardware stores, but it took me asking around a bit to find one that would copy my office key…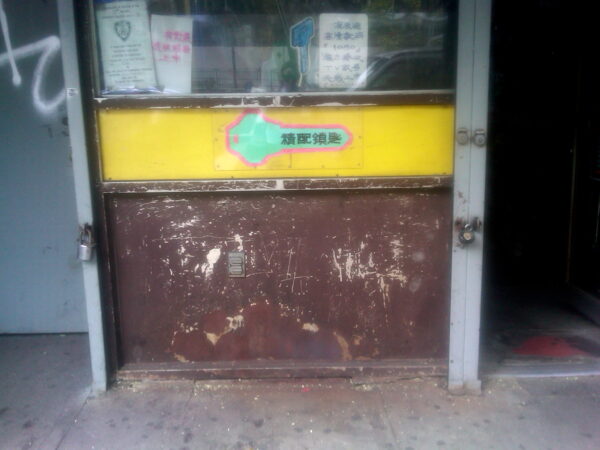 Check out the tin ceiling in this hardware shop!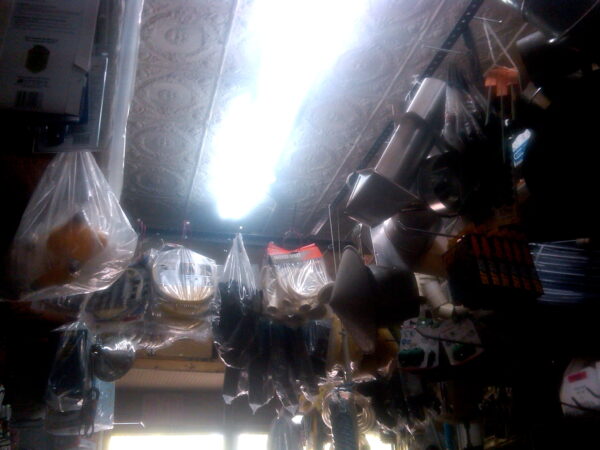 Oh, yeah, there are also random subway vents here – shooting out of the ground with less disguise/consideration than in some other neighborhoods…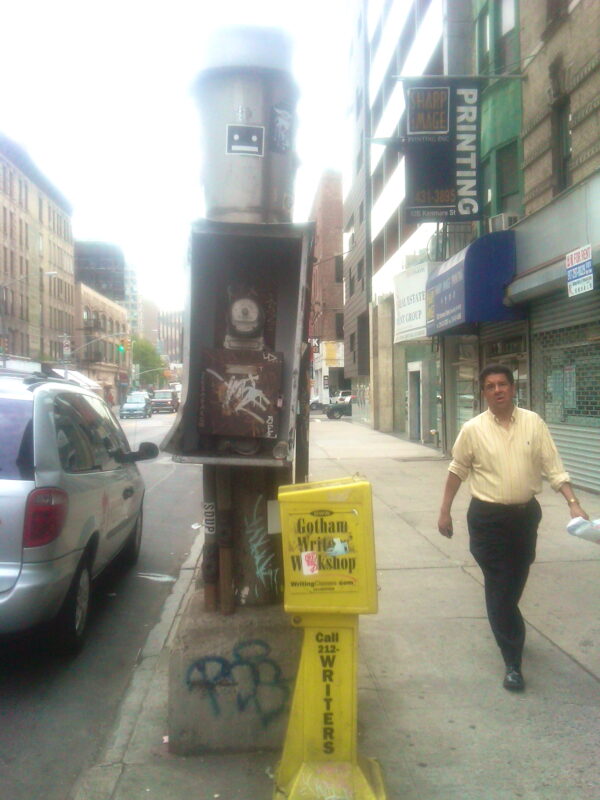 I guess that's about it for now. See you soon!