Here are just a few online resources dedicated to bringing quality images and information from the cannon of art history (via the world wide web) to users like YOU! Take a look, and let me knowhow you feel about these new ways of interacting with visual art work.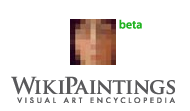 WikiPaintings: From Wikipedia comes a media-specific site to navigate the complete history of painting (also, it looks like wikiArt was taken). They hope to expand the platform to cover all of art history "from cave artworks to the new talents of today." In order to keep quality with breadth they began with painting. It functions like other Wiki pages – editable, and will grow with their user base and time.

Art Project: An informal way to peruse some of the world's finest galleries from the comfort of your computer without any snooty-pants academics telling you not to touch or step back. You can zoom WAY in to see the quality of paints and search around by artist, location, or media type. Just don't let this keep you from visiting in-person sometime.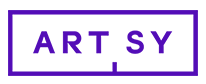 Art.sy: Focused on contemporary art, this beta/members only database primarily consists of artists who are currently represented by commercial galleries, and the list is growing each day! Though this is for the more advanced or specialized user, I believe this will become more public soon, as it is not only backed by the creator of twitter, someone from Pandora, but also Larry Gagosian of Gagosian and Marc Glimcher of Pace Gallery.