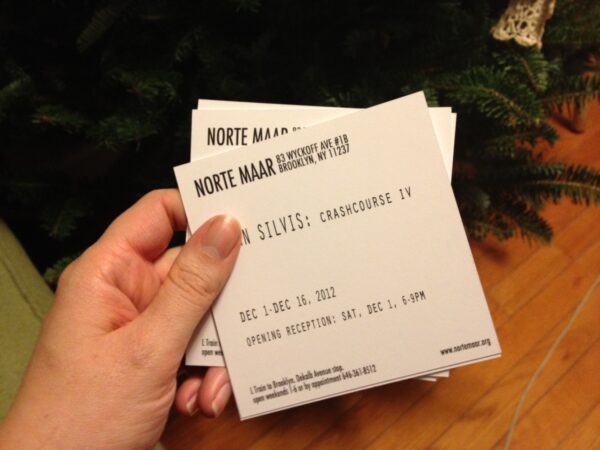 THURSDAY
Wayne Adams "The (Sacred) Void" Curated by Allison Peller Thursday, 6p
 First Things Editorial Offices 35 East 21st Street, Sixth Floor (between Broadway and Park) 
A wine and cheese reception will follow.
Performa is having a fundraiser, 6p or 9p
Special Performance Guest! Loc: 508 West 37th Street between 10th and 11th Avenues
http://11.performa-arts.org/event/relache-the-party/
Hurricane Sandy Relief Benefit at Pianos, 8p
Performances by Grooms, Zambri, Hooray for Earth, Cymbals Eat Guitars
http://www.facebook.com/events/366034593486598/
FRIDAY
New York Women Social Entrepreneurs (NYWSE) announces the first annual GIVE GOOD Market, a holiday market for women-owned sustainable businesses on Friday Nov 30 – Saturday Dec 1. Sign up http://givegoodmarket.eventbrite.com/ …It will be located at 601 West 26th Street in the iconic Starrett Lehigh Building.
NYU, Art Education Colloquium w/ Oliver Herring, 6p 
Oliver will talk about some past projects and more recent work after returning from a 4 month residency in Kyoto, Japan, at the Eisenstein Auditorium
Performance Night: Folk Remedy, 7p
RAN TEA HOUSE – 269 KENT AVE.
PARTICIPATING ARTISTS:  Judith Shimer, Lucia Pedi, Mira Hunter, I-Hsuen Chen, SeoKyeong Lee Yoon, Shengkai Huang, Xu Wang
Shadows Through A Prism: Opening, 7p
Curated by Heidi Hahn for 109 Gallery, opening Friday, November 30th, from 7-10p.
Featuring the work of: Claudia Cortinez, Olof Inger, Krysten Koehn, James Miller, Lauren Seiden, Nicholas Steindorf; 109 Gallery – 109 Broadway, Brooklyn www.1oh9.com
 SATURDAY
Opening: CRASHCOURSE IV; Work by John Silvis, 6-9p
Norte Maar in Bushwick, showing my recent Crashobjects, Photographs and Car Assemblage! NORTE MAAR is located at 83 Wyckoff Avenue 1B Brooklyn  http://nortemaar.org/ & johnsilvis.tumblr.com